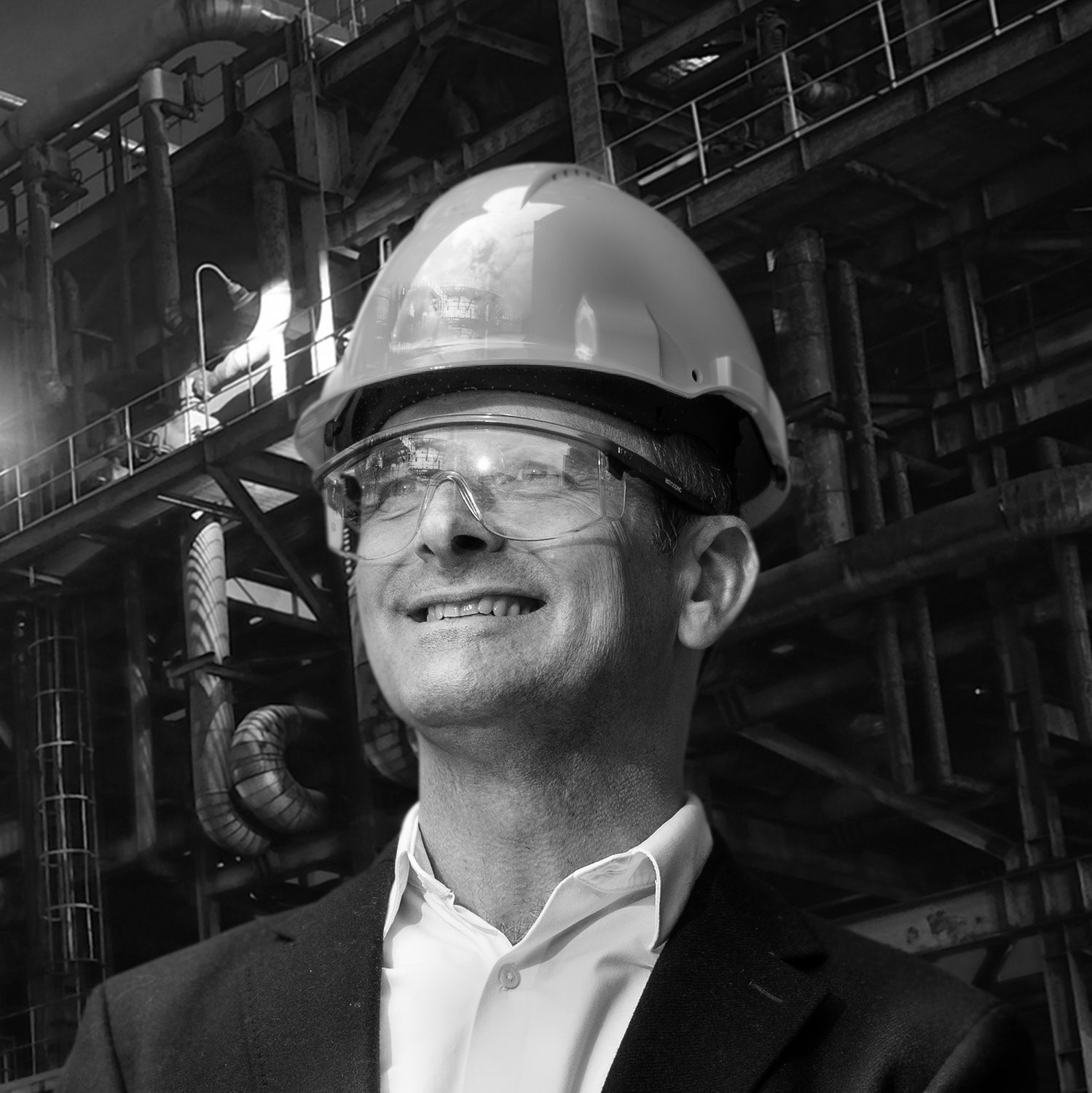 This ship can save large scale industries from
unaffordable CO2 Emissions
European industry is facing a steep increase in CO2 emission prices. Expectations are that continued emissions will become unaffordable in the near future, putting severe pressure on industries, for whom technologies are not yet available to make the full transition to a sustainable, zero-emission production process. For these industries we've designed a ship that can collect CO2 directly at their capture site and transport it to an empty offshore gas field for permanent storage. Can this shipping solution help industry to significantly reduce CO2 emissions? And is it possible to do so very soon? In short: Yes! We believe it will be a real gamechanger. Let us tell you why.
We want to reduce CO2 emissions by 6 million tonnes per year by 2030.
"Shipping and storage of CO2 is a choice we made very early on to achieve this. Why shipping? Because pipelines alone cannot connect enough CO2 emitters to the many available offshore storage sites in the short time we have left. Shipping is very scalable and flexible. It simplifies things for emitters by offering them a direct connection from their capture plant to a dedicated offshore CO2 store." Ludo van Hijfte, CEO of the Carbon Collectors.
The last test of a very special CO2 ship
Behind the scenes at Marin, a leading, globally renowned maritime research institute, a very special CO2 carrier, developed by Carbon Collectors, has recently been extensively tested in the 170-meter-long Seakeeping and Manoeuvring Basin, using a selfpropelled, free-running scale model. A fleet of these vessels, consisting of tugs and barges, provides an integrated solution capable of reducing the total industrial CO2 emissions in the Netherlands by 40% by 2030. To ensure that the ship can operate under most weather conditions occurring in the Southern North Sea, its performance has been thoroughly tested and accurately measured in the Marin basin. With these tests now successfully completed, we are ready to build the first ship as soon as we have definitive contracts signed. Thanks to the many tests carried out over recent years, the design is fully optimized for its purpose.
"The test results give a high level of confidence, to stretch workability in practice. This was not the first test, but really the last step before we start building the real ship."
Haije Stigter, Technical Director the Carbon Collectors
The idea of tugs and barges came from rubble
It began as an idea seven years ago. Haije, the technical director of Carbon Collectors, was renovating his house: "I ordered a couple of skips to get rid of the rubble. All you had to do was call the guys, and a truck would bring a new skip. But the truck never stayed. That is exactly the same principle with Carbon Collectors: we use a tug and barge. We leave an empty barge at the emitter. And once this barge is full we replace it with an empty one. We bring the full one to an offshore location for offloading. That makes us the bin men of carbon dioxide."
A practical but effective approach to the CO2 problem of large scale industry
Carbon Collectors has achieved great results in a relatively short time by adopting a practical approach to the CO2 problem and developing a specific, but practical solution: a waste collection and disposal service for CO2. This special ship collects CO2 from emitters and takes it directly to an empty offshore gas field. There the CO2 will be injected and stored safely, permanently. This final test phase at Marin is the starting signal for the next step towards rapidly helping hard-to-abate industries get rid of a large part of their CO2-emissions in a safe and affordable manner.
Haije: Our shipping solution is ahead of others and less dependent on big infrastructure like thousands of miles of pipelines. So we have got speed to market advantage and can actually be operational in 2027. This being the last step in validating and verifying the design of the tug barge combination, we are ready for the first customer. First come first serve, we are ready.
"Our shipping solution is ahead of others and less dependent on big infrastructure like thousands of miles of pipelines."
Haije Stigter, Technical Director the Carbon Collectors
Strong interest from all over the world
There is already strong interest in this 'can do' solution from hard-to-abate industries all over the world. The great thing is that, except for a carbon capture installation common to all CCS projects, it does not require major infrastructural investments. This means it can be implemented much faster than any other solution available on the market. It is a practical, feasible, economic and scalable CO2-solution for these industries that brings CO2 reduction targets within reach.
The environment and the economy say: Act NOW
Looking to the future, we have to act NOW to combat climate change and we should expect that the costs of CO2 emissions will only increase over time. This means that carbon capture & storage (CCS) will be an economically feasible and affordable solution for most emitters within a few years, as it already is for some today. Its rapid implementation will have a significantly positive impact on climate change.
"To be ready in time you actually need to start making decisions now."
Michiel Brouwer, CFO Carbon Collectors
This CO2 ship will be a game changer
Haije has been involved in quite a few special shipping solutions. When seeing this ship in the water he realized: "This ship was home grown. It will set a standard for liquified CO2 transportation. That makes it a real game changer."
Ludo: It's great to see the test results and the confidence in our solution. With access to millions of tonnes of storage capacity, in multiple storage locations, we're ready to get started. So we are completely flexible and can scale up quickly.
The first project
Carbon Collectors is ready to start the first project, which is expected to be contracted shortly. Do you want to explore possibilities to cut your emissions? Let's get in touch.
Do you want to explore possibilities to cut your emissions? Let's get in touch.
HEADQUARTERS
Carbon Collectors
Leonard Springerlaan 35
9727KB Groningen
The Netherlands